Testimonials
Comments from many of our happy customers
Below are just a few of the many testimonials our customers provide.  If you'd like to leave a testimonial for us please scroll to the bottom of the page and complete the "submit a testimonial" form.
Dear Richard Another huge thank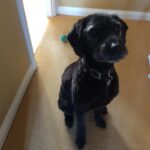 Dear Richard
Another huge thank you for looking after Alfie. You and your team always go above and beyond .
Have been using Dunston Lodge for boarding for 20 years . Over that time Richard has always had a great team of people who have, without except been caring and lovely with my dogs , they have always enjoyed being there and that has given me great confidence .
Catherine Montgomery
I'd like to thank everyone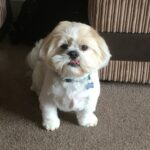 I'd like to thank everyone at Dunston Lodge for coming to my rescue last week. My husband and I were diagnosed with Covid and didn't know how we'd manage looking after our lhasa apso, Ernie. I rang Dunston Lodge and they came the same day to pick him up. Nothing was too much trouble for them, they even rang me late at night (in response to my text) to reassure me Ernie was ok. They even brought him home for me today. I can't recommend them highly enough. Thank you so much.
Louise Wildgoose
I have been using Dunston
I have been using Dunston Lodge since 1990. I wouldn't take my dogs anywhere else. They are in there five or six times a year and sometimes more often. The service I get from Richard and all the staff is wonderful and the dogs love it. They bound in and don't want to come out. Please keep up the good work. Thanks for all you do. Gill Mills
Gillian Mills
We have used Dunston Lodge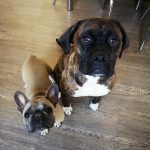 We have used Dunston Lodge for many years and would not go anywhere else. We have a boxer and French Bulldog that board together. Our Frenchie was rescued from awful conditions and this is the first time we have taken her. I was so nervous but we picked them up today and she has loved it. They both look amazing. Can't thank the staff enough they are a fantastic caring bunch. Would always recommend Dunston Lodge to anyone. Thanks again xx
Lisa Broomhead
When I first took Bandit
When I first took Bandit to the kennels I was so scared to leave him as he didn't have a great start in life but the staff was amazing and so kind. They even showed us around to put my mind at ease when I started crying like an idiot now when I need to pop somewhere Dunston lodge are always the first people I think of for taking care of my beloved dog.
Sarah Lees
We began using the kennels
We began using the kennels when Richards uncle Tony ran it. Since then have used the kennels many times until sadly our last dog died last year aged 18.He loved it The staff and Richard were excellent and knew his foibles
Elizabeth Ruck
when me and my wife
when me and my wife Sandra go out for a holiday for 2,my border collie cal is very well looked after and comes back to me clean as a whistle its a 5 star rating from me thanks for bringing him back top form folks!
marc taylor
I have been using the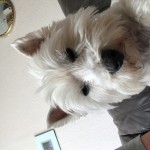 I have been using the kennels for along time many years
And recommend too a lot of my friends and family
All my dogs who have been in the oldest
Gemma who was 15 years old when she died loved going at that time Richards uncle tony owned the kennels then so you can tell how long ago it was
They always come out happy and as an owner I feel happy leaving them in there care
My Finley loves all the staff
would not go anywhere else
Marietherese Behan
Amazing kennels!This was our dogs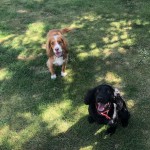 Amazing kennels!
This was our dogs first time in kennels and from the moment I phoned to book them in I knew they were in safe hands. All staff were lovely, accommodating and professional and set in gorgeous surroundings. They have come home smelling beautiful after their departure bath and happy as larry!
Thank you for giving us and the dogs a lovely holiday x
Rebecca Weston
Jenny & Stephen Gee, Chesterfield
We have used Dunston Lodge for our dogs Maggie and Betty on at least four occasions now and cannot recommend them highly enough. Our girls are always happy and relaxed when we pick them up, clearly having been cared for very well, and they always look and smell amazing!
The staff are courteous and friendly and the high staff to dog ratio reassures us that they are getting the care and attention we would like. Whenever we have made specific requests in relation to Maggie or Betty's care, these have always been listened to, understood and adhered to – allowing us to go away with complete peace of mind that they are being well looked after.
Having used a number of boarding kennels over the years we have found Dunston to be the best – it will always be our first choice.
Many thanks for looking after our dogs so well!
Jenny & Stephen Gee, Chesterfield
H Axelby
Maggie has been coming to Dunston for quite a while now and we wouldn't dream of taking her anywhere else. Richard and all his staff are brilliant and we trust them completely to do the best for her. We relax knowing she's well looked after.
H Axelby
Shirley Byatt
I have been using Dunston Lodge Kennels for my dogs, Potter and Macy, for the past 6 years. Before I first used them I visited several kennels in the surrounding areas of Chesterfield and Sheffield. I owned my own kennels for 7 years in the late eighties and early nineties, so I like to think I know what to look for. Apart from the modern spacious rooms for the dogs, the knowledge about the dogs and the care that they receive from Richard and all his staff is outstanding.
Every time I take Potter and Macy to stay they can't get out of the car quick enough to go and see the staff. As long as Richard and his staff are at Dunston Lodge I certainly will not be going anywhere else.
Shirley Byatt
Leanne H, Chesterfield
Nigel has been here twice now and each time he returns he is a happier dog and loves all the staff at Dunston Lodge. Thank you so much for looking after my little boy so well! He looks and smells amazing!!
Leanne H, Chesterfield
Clare W, Sheffield
Three words sum up Dunston Lodge Kennels; Friendly, Flexible and Professional. Richard and his team offer a superb service – our dog, Scamp, has been a regular for 10 years, need I say more?
Clare W, Sheffield
Ian & Veronica Walker
Our dog Millie has just returned from her fifth visit to Dunston Lodge beautifully groomed and full of beans (as we have come to expect). Our thanks to all the staff and the management. Dunston Lodge is without doubt our Kennels of choice and we would recommend the service you provide without any hesitation whatsoever. Keep up the great standards.
Ian & Veronica Walker
Michelle, Sheffield
Dunston lodge is a real find for dog lovers. I had looked at other kennels but found they didn't cater to my dogs needs especially when it came to walking and playtime. I have 13 yr old collie and a 1 yr old Alsatian. They obviously have different things that make them happy but being stuck in a cage with only 2 15 minutes walks a day and no attention is definitely not the answer. I took them to another kennel previously and they came back very unsettled. However, Dunston lodge is a completely different experience. They listen to what your dogs need are and tailor the day around that. The younger one gets extra long walks and have both have extra playtime and attention.
They arrive home freshly groomed and extremely happy. They're not unsettled in anyway and slot straight back into their normal routine. The staff are always friendly and helpful and Richard, the owner, is very hands on and involved with the dogs safe keeping which is very reassuring. It is obvious that the primary concern at Dunston lodge is your dogs well being and to make their stay as pleasant as possible. You can leave your dogs with the complete confidence that they will very well cared for and treated as part of the Dunston lodge family. I cannot recommend highly enough. If you would like to contact me please feel free.
Michelle, Sheffield
Carmen B
Thank you once again for taking great care of Rose! She always comes home lovely and clean and happy. We always recommend your kennels. Thank you.
Carmen B
Lizzies Mum
Lizzie asked me to thank you for yet another lovely stay – her 3rd so far this year. Despite her advancing years she still manages to race around with her busybody approach. She is in her 14th year at Dunston so like her Airdale predecessor always looks forward to her next visit and the 'spoiling' that goes with it.
Lizzies Mum
Louise Varley & Hakan
Hi Guys I'm so grateful my neighbour recommended you… Hakan looks wonderful and he must be happy as he is still bouncing about like a mad hatter…. Thank You again i will definitely be returning with him
Louise Varley & Hakan
Sarah
Harry our much loved seven month old Cavelier King Charles has just spent his first week in the kennels From the phone call to book through to picking him up I have nothing but praise for Dunston Lodge, it was really difficult for me to leave Harry and I left in floods of tears hoping that I had done the right thing. When arriving my bouncy bundle of fun come bounding out as if he was wearing the biggest smile possible he was healthy, happy and not at all fazed I cannot thank you all enough.
Sarah
Jean H
Babushka really enjoys her holidays at Dunston Lodge. Knowing she is there being well cared for gives me peace of mind when I am away.
Jean H
Rick G
Our american bulldog and is always looked after when he visits here, the staff are amazingly friendly and he adores them. He is in good condition whenever we pick him up and always returns eagerly for more of their attention when we go away the next time. 5 star quality service.
Rick G
Lynne and Mark
It is with peace of mind that we leave our two terriers Barney and Sprout at Dunston Lodge when we go away. We know that they will be looked after, fed what they like and walked by friendly staff. They always come back happy and clean! They think they are the ones going on holiday not us! We would certainly recommend Dunston Lodge to everyone.
Lynne and Mark
Louise, James & Kurt
From the moment you walk in, you and your dog feel special. Dog's name is on the board, he gets lots of fuss from everyone there. Beautiful and clean and happy when we collect him. Terrific kennels, treatment is second to none. Total professionalism and friendly. Best kennels in the area, would recommend to anyone. Thank you Dunston Lodge.
Louise, James & Kurt
Ian F
I have used Dunston Lodge for my Dogue De Bordeaux for over a year now because they really have done a great job in caring for my fella. When you leave your dog it is so much easier to do so knowing that the people looking after him really love dogs and will take great care of him. WIth Dunston Lodge having their own woodlands and fields you know they will never encounter any other dogs that will cause an issue that cannot be dealt with, walking other peoples dogs is never as easy as your own! I am also really impressed how he is looked after, been in a muddy wood, he gets cleaned and every time I collect him he has been bathed. I just feel they go the extra mile. Give them a try I do not think you will be disappointed.
Ian F
Martyn C
Fantastic staff, fantastic kennels! Really lovely people who love all their doggy clients.
Martyn C
Harry W
On a recent visit to Chesterfield I used Dunston for 2 nights whilst travelling further afield – I came back to a very very happy dog! Will definitely use them again the next time I'm in Derbyshire.
Harry W
Wendy T
I know they will be safe and secure and well cared for, allowing us to have a relaxing holiday.
Wendy T
Jane F
I have used and enjoyed sending my dogs to Dunston Lodge for over 20 years and worry if I have to leave them anywhere else.
Jane F
Mrs Owen
Leaving a pet behind is never an easy task, they are your extended family, but Dunston Lodge makes this task so reassuringly easy, that we know we can leave Winston with them and he will be looked after; the same as being at home. He loves visiting Dunston Lodge. The staff are brilliant and make a fuss of Winston from the second you step through the door.
Mrs Owen
Julie W
Very professional and excellent standards.
Julie W
Bob S
Highly recommended from people. Very nice staff and in a nice area.
Bob S
Tina H
More than satisfied with service. Ping Pong enjoys coming and we feel confident leaving him at Dunston Lodge.
Tina H
Jane G
Rolo is 2 and a half years old and having never used kennels I was quite anxious. I needn't have worried however because Chad and Vicki assured me that Rolo would be OK and I was able to go on holiday without any worries. The team and the premises were completely translucent and they were willing to show me everything prior to Rolo boarding. A BRILLIANT SERVICE – Well Done! Rolo will be back.
Jane G
Anne P
Dogs run in on delivery. Good care given to, in particular older dogs on medication. Location – we often go south or to station.
Anne P
Nick M
Holly is accustomed to Dunston Lodge and always seems happy. I would find it difficult to bring myself to use anywhere else.
Nick M
Helen D
We have always been happy with the service given – the main thing is that the dogs are looked after to the highest standard.
Helen D
Sempers
Clean, healthy kennels. Flexible drop off/pick up times. Friendly staff who seem to know your dog. Value for money. And a happy, contented dog at the end of his stay! Well done!
Sempers
Peter C
Dogs come out looking healthy & well looked after.
Peter C
Elizabeth D
I was recommended to Dunston Lodge 14 years ago when it was run by Tony. Since Richard has taken over he not only kept the same standards but has improved the facilities and care given. I know I can leave my dogs, confident that they are given first class care and attention.
Elizabeth D
Suzie T
Have used for many years because our dogs always look well and happy when they come home.
Suzie T
Jenny P
Value for money. Friendly staff. Service overall excellent.
Jenny P
John N
The dog is clearly very happy going to Dunston Lodge for her holidays. She is always in good shape on her return to us. The staff are all helpful, considerate and sympathise in their handling of our 16 year old dog.
John N
Mrs H
We have always been pleased in the way our dog looks and behaves when we collect her.
Mrs H
Barbara M
Good attitude of owners and staff. A personal service.
Barbara M
Phillip A
Very impressed with the service, Thank you.
Phillip A
Janet N
I feel confident with staff and dog has no fear of kennels.
Janet N
Mrs P
Always felt that my dog was well cared for. Lovely to see him after his wash and brush! Wouldn't want Ozzie to stay anywhere else.
Mrs P
David B
Tanya has been coming to Dunston Lodge for her holidays for 9 years. She is used to the staff and routine. We have received excellent service and Tanya has received the best care. The dog grooming service is excellent.
David B
Sally F
We are back again for another stay .. we enjoy our stay at Dunston Lodge very much, its like home from home…we are very well looked after.. we are both staffies and really enjoy all the fuss and attention we receive from all the staff… i have used Dunson lodge many times now and my dogs have always received excellent treatment, they are a really good kennel and look after your dog's every need.
Sally F
Nothing's too much trouble
I have used Dunston Lodge for the last 20 yrs home from home for our present pooch Chilli excellent facilities, friendly & caring staff nothing too much trouble we can enjoy our holiday knowing that Chilli is enjoying hers at Dunston Lodge.
Robert
Submit a Testimonial
If you would like to submit a testimonial, please complete the form below and press "add testimonial". Your submitted testimonial will be queued for moderation before being made live on our website.
Thank you
CLICK THE LINK BELOW TO
CHECK AVAILABILITY AND BOOK ONLINE
You can make a boarding booking by email or by clicking the link below. Please note, reservations made by email or using the link are not confirmed bookings until you have paid the deposit and received confirmation of your booking from us.
For grooming only and pamper day appointment please make your reservation by phone so we can discuss your requirements before making the booking.