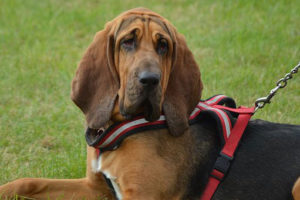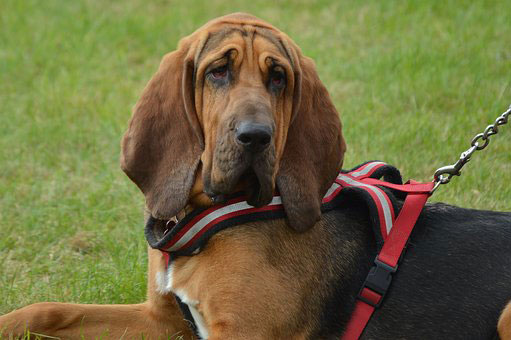 In 2003 the Kennel Club took the decision to identify those breeds of native British and Irish dog that have been in decline and has been tracking the birth rates ever since.  The initial research concentrated on those breeds with 300 or fewer registrations each year in the UK.  The list of breeds is shown below, along with their registration rates from 2010 to 2019.  There is also a "watch list" (also shown below), which shows the decline in registrations in a number of other breeds, some quite surprising.
Now, at Crufts, there is a vulnerable native breeds competition and this year there's a great range of dogs being entered.  The competition is the only one of its kind in the UK and is designed to raise awareness of these breeds, with the overall aim of increasing registrations through education. It is also there to recognise breeders and owners who are dedicated to ensuring the survival of these breeds.  In order to qualify for the final, a dog must have won best in breed at the group championship show.
The Kennel Club is very proud of their work with vulnerable breeds and hopes that them competing at Crufts will encourage potential dog owners to consider these breeds.  People can also visit the "Discover Dogs" area at Crufts, located in Hall 3, and get up close and personal with lots of different breeds of dog.  They can also meet the breeders and ask questions to find out which breeds might suit their family's lifestyle best.
So, if you're looking for a new addition to the family, why not look into one of the breeds on the list? You can also contact The Kennel Club for advice or take a look on their website for information on all breeds of dog (https://www.thekennelclub.org.uk)
Vulnerable Native Breed Registrations 2010 to 2019
| | | | | | | | | | | |
| --- | --- | --- | --- | --- | --- | --- | --- | --- | --- | --- |
| VULNERABLE NATIVE BREEDS | 2010 | 2011 | 2012 | 2013 | 2014 | 2015 | 2016 | 2017 | 2018 | 2019 |
| Bloodhound | 55 | 59 | 50 | 51 | 74 | 77 | 53 |  88 | 62 | 91 |
| Bull Terrier (Miniature) | 223 | 216 | 192 | 161 | 189 | 183 | 172 | 189 | 221 | 200 |
| Collie (Smooth) | 54 | 75 | 88 | 82 | 33 | 78 | 89 | 60 | 77 | 75 |
| Dandie Dinmont Terrier | 151 | 98 | 120 | 105 | 144 | 88 | 91 | 130 | 145 | 109 |
| Deerhound | 256 | 237 | 260 | 236 | 234 | 267 | 209 | 266 | 198 | 162 |
| English Toy Terrier (Black & Tan) | 136 | 95 | 126 | 115 | 94 | 78 | 102 | 84 | 126 |  98 |
| Fox Terrier (Smooth) | 155 | 137 | 94 | 122 | 142 | 148 | 118 | 82 | 126 |  112 |
| Glen of Imaal Terrier | 61 | 67 | 57 | 55 | 74 | 79 | 76 | 48 | 48 |  85 |
| Gordon Setter |  306 |  245 |  252 |  273 | 250 | 234 | 263 | 255 | 172 |  243 |
| Irish Red & White Setter | 83 | 119 | 89 | 82 | 102 | 64 | 63 | 70 | 51 |  39 |
| Irish Wolfhound | 352 | 321 | 302 | 322 | 282 | 293 | 256 |  372 | 239 |  229 |
| King Charles Spaniel | 199 | 180 | 217 | 161 | 142 | 149 | 84 | 112 | 106 |  93 |
| Kerry Blue Terrier | 223 | 212 | 210 | 169 | 172 | 131 | 168 | 152 | 117 |  108 |
| Lakeland Terrier | 254 | 247 | 208 | 221 | 176 | 173 | 220 | 196 | 139 |  94 |
| Lancashire Heeler | 134 | 98 | 104 | 103 | 132 | 81 | 90 | 119 | 112 |  140 |
| Manchester Terrier | 107 | 152 | 124 | 198 | 187 | 192 | 191 | 160 | 172 |  243 |
| Mastiff | 157 | 173 | 140 | 139 | 124 | 149 | 102 | 166 | 143 |  140 |
| Norwich Terrier | 172 | 158 | 170 | 194 | 166 | 147 | 145 | 91 | 81 |  128 |
| Otterhound | 57 | 38 | 37 | 42 | 22 | 34 | 40 | 24 | 39 |  44 |
| Retriever (Curly Coated) | 72 | 62 | 71 | 118 | 77 | 66 | 83 | 53 | 70 |  68 |
| Sealyham Terrier | 49 | 63 | 76 | 68 | 97 | 113 | 113 | 167 | 107 |  131 |
| Skye Terrier | 37 | 44 | 42 | 17 | 63 | 43 | 28 | 40 | 50 |  59 |
| Soft Coated Wheaten Terrier | 405 | 433 | 455 | 372 | 404 | 423 | 326 | 369 | 307 | 291 |
| Spaniel (Clumber) | 271 | 235 | 151 | 247 | 217 | 214 | 171 | 265 | 280 |  175 |
| Spaniel (Field) | 55 | 46 | 47 | 29 | 70 | 46 | 80 | 50 | 48 |  67 |
| Spaniel (Irish Water) | 117 | 101 | 148 | 101 | 88 | 132 | 116 | 69 | 111 |  69 |
| Spaniel (Sussex) | 68 | 52 | 74 | 55 | 67 | 43 | 49 | 56 | 34 |  52 |
| Spaniel (Welsh Springer) | 338 | 396 | 348 | 353 | 315 | 363 | 299 | 362 | 330 | 243 |
| Welsh Corgi (Cardigan) | 46 | 108 | 94 | 102 | 118 | 124 | 218 | 141 | 147 |  126 |
| | | | | | | | | | | |
| AT WATCH | 2010 | 2011 | 2012 | 2013 | 2014 | 2015 | 2016 | 2017 | 2018 |  2019 |
| Bearded Collie |  572 |  547 |  480 |  552 |  371 | 346 | 284 | 420 | 274 |  307 |
| Bedlington Terrier | | | | | | 395 | 411 | 483 | 307 |  333 |
| Bullmastiff |  1169 |  1044 |  948 |  672 |  599 |  518 |  493 | 429 | 409 |  404 |
| English Setter | 349 | 234 | 314 | 326 | 332 | 289 | 285 | 261 | 290 | 267 |
| Irish Terrier | 357 | 277 | 306 | 362 | 371 |  290 | 326 | 362 | 384 |  338 |
| Old English Sheepdog | 507 | 401 | 429 | 461 | 405 |  495 | 424 | 384 | 318 |  317 |
| Parson Russell Terrier | | | | | | 407 | 377 | 306 | 307 | |
| Scottish Terrier | | | | | | | | | 438 | |
| Welsh Terrier | 432 | 415 | 352 | 447 | 392 | 389 | 401 | 388 | 325 |  376 |