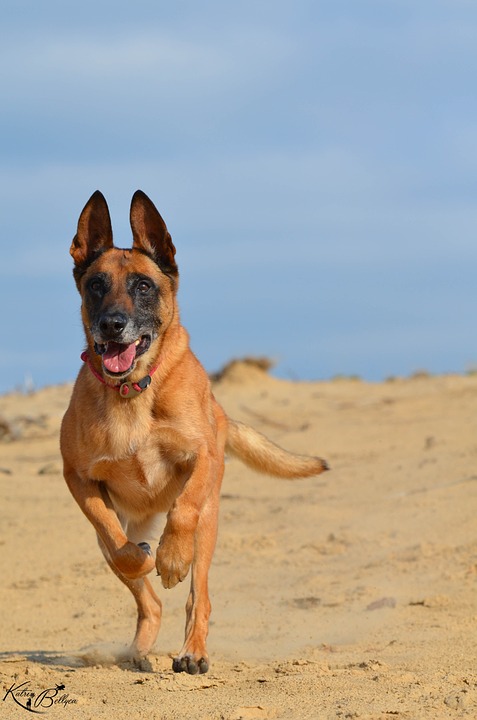 Summer is the perfect time to take your dog out for plenty of outdoor family fun. We all know about how to keep ourselves and our children safe and protected in hot weather, but what about your dog? There are plenty of things that you can do to ensure that your furry friend enjoys the summer just as much as you do!
1. Look Out For Symptoms of Heat Stress
Keeping your eye out for the signs of heat stress is essential on hot days. Look for difficulty breathing and excessive panting, increased heart rate, drooling, weakness and stupor. If you notice your dog displaying any of these symptoms, act quickly with cold water, shade, and cool wet towels. You may wish to call your vet just in case too.
2. Give Your Dog Access to Shade
It's very important that your dog has access to a large patch of shade, whether they are out in the garden, at the park or the beach. It is possible for dogs to get sunburned, so making sure they can cool off in a shady patch is essential for their well being.
3. Fleas and Tick Treatment
Keeping on top of your dog's flea and tick treatments is especially important during the summer months. With the warmer weather, all sorts of creepy crawlies and insects will be out and about and thriving. Fleas and some other bugs will often carry infections which may risk your dog's health, so avoid your furry friend getting bitten with vet recommended treatment.
4. Ensure Your Dog Is Hydrated
Dogs can easily overheat, and that can make them sick and dehydrated. If you're out for the day and plan to take your fluffy pal with you, make sure you bring plenty of water, and a bowl too. As a general rule, bring double the amount that you think you will need; you'll be surprised how quickly they'll get through it on a hot day.
5. Grooming Essentials
Summer is the most important time of the year to really keep on top of your dogs grooming regime. Keep their coat short and clean in the summer months is crucial, as too much fur can make it easy for dogs to overheat, for creepy crawlies to get comfy, and for their coat to become matted.
As the summer gets into full swing, please make sure that your dog is safe in the sun. If you want to ensure your dog's coat is nice and short for the coming months, book in for dog grooming Chesterfield by calling 01246 455111 or emailing us at dogs@dunstonlodge.com.