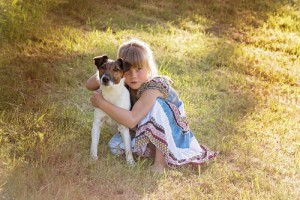 Researchers have found that dogs do not like people who are unfriendly to their owners, and will even refuse food offered to them by people who have snubbed their master! The research has been carried out by Japanese researchers, and has found that dogs have the capacity to cooperate socially. Apparently, this is a characteristic that is only found in a small number of species, which include humans and some other primates.
Led by Kazuo Fujita, a professor of comparative cognition at Kyoto University, the team of researchers tested three groups of 18 dogs using role plays in which their owners needed to open a box. The results showed that dogs that saw their owner being rebuffed were much more likely to choose food from the neutral observer while ignoring the person who refused to help their master.
Dogs Make Emotional and Social Evaluations of People
"We discovered for the first time that dogs make social and emotional evaluations of people regardless of their direct interest," said Fujita. "This ability is one of the key factors in building a highly collaborative society, and this study shows that dogs share that ability with human." According to the research papers, the trait is present in children from the age of about three.
But Fujita noted that not all primates demonstrate this behaviour. "There is a similar study that showed tufted capuchins (a monkey native to South America) have this ability, but there is no evidence that chimpanzees demonstrate a preference unless there is a direct benefit to them," he said. The study will appear in the science journal Animal Behaviourto be published later this month.
Dog Grooming and Dog Kennels in Chesterfield
The friendship between humans and dogs dates back thousands of years, and we know just how strong the ties can be between a dog and their owner. Dogs are incredibly loyal creatures, which is one of the reasons we love them so much. As expert dog groomers and dog kennels in Chesterfield, we're not surprised that dogs show loyalty to their owners, although turning down food from someone is pretty impressive! To make a booking or simply find out more about our dog boarding kennels in Chesterfield, call us on 01246455111 or email us at dogs@dunstonlodge.com