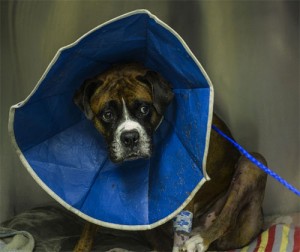 BBC News recently reported that 64% of people do not hold insurance policies for their pets.
Of course, we'd all like our pets to lead long, healthy, and happy lives, but the sad fact is that almost all pets will need some kind of medical attention at some point, and this often doesn't come cheaply.
Even a simple accident or illness can lead to veterinary bills of hundreds of pounds, while a serious condition can easily cost thousands. If you didn't have pet insurance in place, you may be faced with a terrible choice – how can you afford to pay for the treatment?
Vet Bills and Beyond
Pet insurance can be used for much more than paying vet bills. Some policies will put up a reward if your pet goes missing, others cover property damage, and some even cover bereavement counselling for you if your animal dies. There are hundreds of policies on the market and prices vary.
Payment Towards Boarding Kennel Fees
Some companies even pay towards boarding kennel fees as well as vets fees, alternative complimentary treatments, behavioural problems, cremation/ burial costs, third party liability, death of your pet, recovery expenses, holiday cancellation and cover abroad.
Price Comparison
Pet insurance can provide valuable peace of mind against unexpected and expensive bills. Visit  Gocompare.com  to compare quotes for your cat or dog now.
Gocompare.com/pet-insurance/ compares pet insurance prices from 17 companies and is free to use.