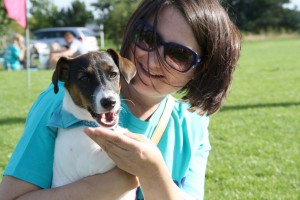 As Chesterfield's premier dog boarding kennels, we are always keen to support local charities and events, and this years' RSPCA Fun Dog Show is no exception.  We are the main sponsor for the event, to be held on 23rd June at Eastwood Park.
The show will feature 13 fun classes to suit all dog breeds, ages and sizes, and there'll be plenty of entertainment for the human contingent too!  There will be stalls, tombolas, music and more to entertain the whole family, and your canine friend will have the opportunity to win rosettes and prizes in one of the two show rings.
All proceeds from the day will go to the Chesterfield Animal Centre Rebuild Appeal, so, at just £2 registration fee per class, it's a great way for you and your dog to help other dogs in the local area who haven't found their forever home yet.
Classes available include:
Best condition
Best vintage
Most brilliant bull
Happiest puppy
Dog judges would most like to take home
Dog with the waggiest tail
Best biggie
Top tiddler
Best betweener
Child's best friend
Loveliest lady
Most fabulous fella
Best rescue dog
You can register to take part online on the Chesterfield RSPCA's website by clicking this link https://www.chesterfield-rspca.org.uk/event/fundogshow/, or on the day (allow plenty of time as there are usually queues to register on the day).  And, if you don't wish to register, you can also use the form on this page to make a £5 donation towards the appeal.
So, why not come along and join us on 23rd June for a fun family day out with lots of woofs and wags.