We all love dogs, right?  So what could be better than snuggling down with our favourite canine and watching a movie that both of you will love.  Here's a list of 100 dog movies for you to enjoy…
My Dog Tulip
(2009)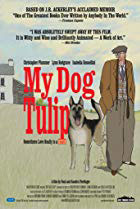 The story of a man who rescues a German shepherd and how the two become fast friends.
Balto
(1995)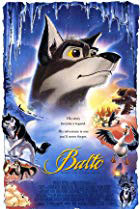 An outcast half-wolf risks his life to prevent a deadly epidemic from ravaging Nome, Alaska.
A Dog's Purpose
(2017)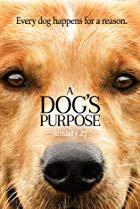 A dog looks to discover his purpose in life over the course of several lifetimes and owners.
Hachi: A Dog's Tale
(2009)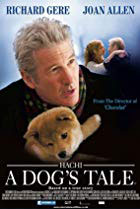 A college professor bonds with an abandoned dog he takes into his home.
White Fang
(1991)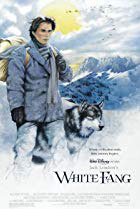 Jack London's classic adventure story about the friendship developed between a Yukon gold hunter and the mixed dog-wolf he rescues from the hands of a man who mistreats him.
Lassie
(1994)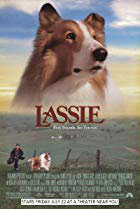 Determined to start a new life in the country, the Turner Family – Dad, stepmom, little Jennifer and teenager Matt – leaves the city for the wilds of Virginia.
Lassie
(2005)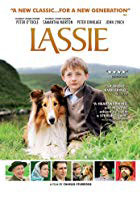 A family in financial crisis is forced to sell Lassie, their beloved dog. Hundreds of miles away from her true family, Lassie escapes and sets out on a journey home.
Lassie Come Home
(1943)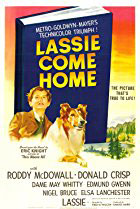 After her destitute family is forced to sell her, a collie named Lassie escapes from her new owner and begins the long trek from Scotland to her Yorkshire home.
Lassie's Great Adventure
(1963)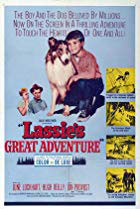 While in Canada Timmy and Lassie encounter a downed hot air balloonist. By accident they end up in the balloon which takes them into the wilderness. The young boy and his dog must find a way to survive even fending off a wild pig.
Dog Days
(2018)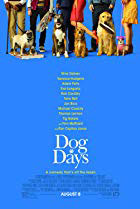 A group of interconnected people in Los Angeles are brought together by their lovely canine counterparts.
Eight Below
(2006)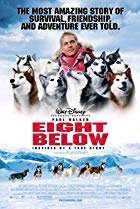 Brutal cold forces two Antarctic explorers to leave their team of sled dogs behind as they fend for their survival.
Marley & Me
(2008)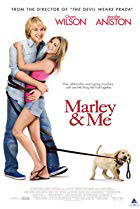 A family learns important life lessons from their adorable, but naughty and neurotic dog.
Snow Dogs
(2002)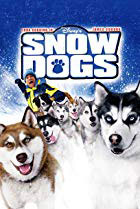 When a Miami dentist inherits a team of sled dogs, he's got to learn the trade or lose his pack to a crusty mountain man.
Lady and the Tramp
(1955)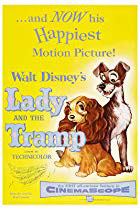 The romantic tale of a sheltered uptown Cocker Spaniel dog and a streetwise downtown Mutt.
Red Dog
(2011)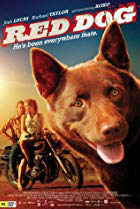 Based on the legendary true story of the Red Dog who united a disparate local community while roaming the Australian outback in search of his long lost master.
Isle of Dogs
(2018)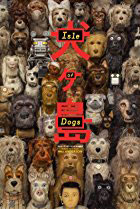 Set in Japan, Isle of Dogs follows a boy's odyssey in search of his lost dog.
Chilly Dogs
(2001)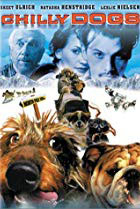 A man must participate in the Iditarod dog race across Alaska to inherit property from his legendary grandfather, but ends up getting much more than he bargained for.
The Great Alone
(2015)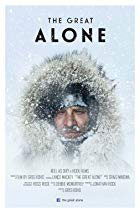 The Great Alone is a feature length independent documentary film that tells the inspiring comeback story of Iditarod Champion Lance Mackey.
Man About Dog
(2004)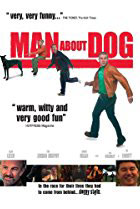 Man About dog is an irreverent, witty and fast paced comedy caper about a tale of 3 losers who leave their quaint town with a debt of $50k to a bookie.
Best in Show
(2000)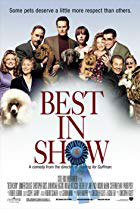 A colourful array of characters compete at a national dog show.
Beethoven
(1992)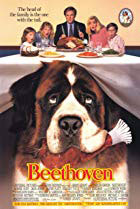 A slobbering St. Bernard becomes the centre of attention for a loving family, but must contend with a dog-napping veterinarian and his henchmen.
Beethoven's 2nd
(1993)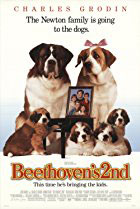 Beethoven, the St. Bernard dog, becomes a father, but his girlfriend Missy is dognapped, and his puppies are in danger of the same fate.
Marmaduke
(2010)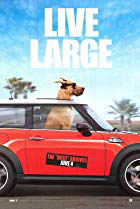 A suburban family moves to a new neighbourhood with their large, yet lovable Great Dane, who has a tendency to wreak havoc in his own oblivious way.
101 Dalmatians
(1961)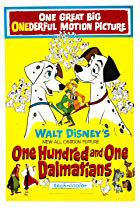 When a litter of Dalmatian puppies are abducted by the minions of Cruella de Vil, the parents must find them before she uses them for a diabolical fashion statement.
101 Dalmatians
(1996)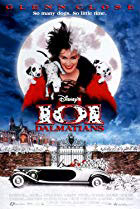 An evil high-fashion designer plots to steal Dalmatian puppies in order to make an extravagant fur coat, but instead creates an extravagant mess.
102 Dalmatians
(2000)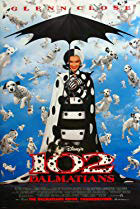 Cruella DeVil gets out of prison and goes after the puppies once more.
Hotel for Dogs
(2009)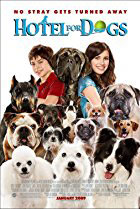 Two kids secretly take in stray dogs at a vacant hotel.
Scooby-Doo
(2002)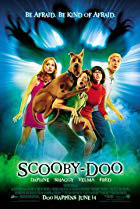 After an acrimonious break up, the Mystery Inc. gang are individually brought to an island resort to investigate strange goings on.
Scooby-Doo 2: Monsters Unleashed 
(2004)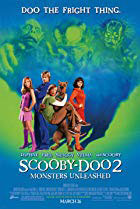 The Mystery Inc. gang must save Coolsville from an attack of past unmasked monsters brought to life by an evil masked figure trying to "unmask" the gang.
My Dog Skip
(2000)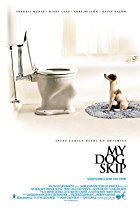 A shy boy grows up in 1940s Mississippi with the help of his beloved dog, Skip.
Bolt
(2008)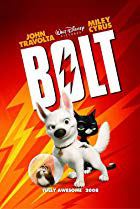 The canine star of a fictional sci-fi/action show that believes his powers are real embarks on a cross country trek to save his co-star from a threat he believes is just as real.
My Dog Shep
(1946)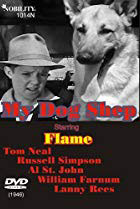 An orphan boy on his way to live with his uncle picks up a stray dog, and the two become fast friends.
Must Love Dogs
(2005)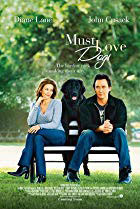 A forty-something preschool teacher looks to the personals for a change of pace and a relationship, with hilarious results.
The Adventures of Rin Tin Tin
(1954–1959)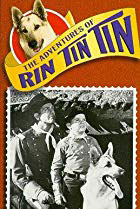 Rusty was orphaned in an Indian raid. He and his dog Rin Tin Tin were adopted by the troops at Fort Apache in Arizona, and helped establish law and order in and around Mesa Grande.
A Dogwalker's Christmas Tale
(2015)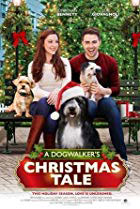 When spoiled, 21-year old college student Luce Lockhart is forced to take a job over the holidays walking a rich developer's dog, she is thrilled to discover they are going to build a salon.
Benji
(1974)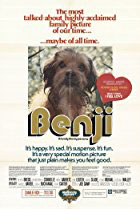 A stray dog saves two kidnapped children.
Hachi-ko 
(1987)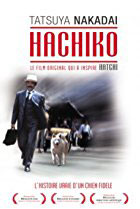 The true story about a dog's loyalty to its master, even after his death.
Max
(2015)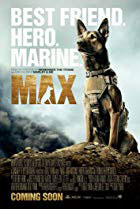 A military dog that helped American Marines in Afghanistan returns to the United States and is adopted by his handler's family after suffering a traumatic experience.
Far from Home: The Adventures of Yellow Dog
(1995)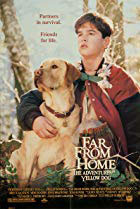 Teenage Angus adopts a stray dog and names him Yellow. Several days later, while travelling along the coast of British Columbia with Angus' father, John, the boy and dog become stranded.
The Incredible Journey
(1963)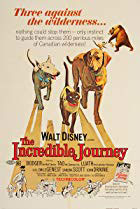 The story of three pets, a cat and two dogs, who lose their owners when they are all on vacation. Can they find their way home?
To Build a Fire
(1969)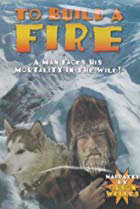 Based on the version of this story Jack London wanted to write. A man goes travelling alone with his dog with the temperature -50 and it is getting colder and colder.
The Intruder
(2004)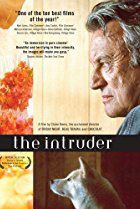 An emotionally cold man leaves the safety of his Alpine home to seek a heart transplant and an estranged son.
For the Love of Benji
(1977)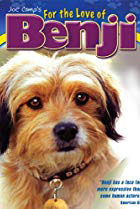 Benji sniffs out a bogus CIA agent in Athens, Greece.
Benji the Hunted
(1987)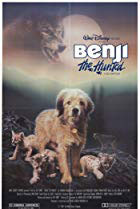 Benji is left in the wilderness after an accident. Can he survive?
Homeward Bound: The Incredible Journey
(1993)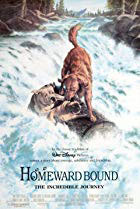 Three pets escape from a California ranch to find their owners in San Francisco.
Homeward Bound II: Lost in San Francisco
(1996)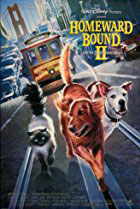 Shadow, Sassy, and Chance have to find their way home after they become stranded at the San Francisco International Airport as their owners fly to Canada on vacation.
Dakota
(2013)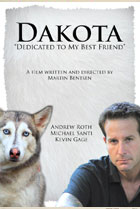 After causing a tragic accident, Kurt Lawson's life free falls into despair and guilt and he believes that nothing can turn his life around, until he finds Dakota, a Siberian husky who is much more than just any ordinary dog.
An Insignificant Harvey
(2011)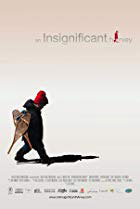 A janitor at a small town ski resort, who also happens to be a little person, has his life dramatically change when he finds a stray husky and falls for an exotic dancer.
Shiloh
(1996)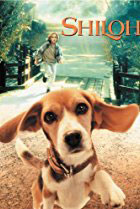 Marty Preston, a small-town Southern boy, must rescue a young beagle from abusive owner and recluse Judd Travers.
Shiloh 2: Shiloh Season
(1999)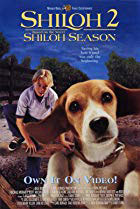 When Shiloh abusive previous owner, Judd Travers, tries to retake Shiloh again, Ray tries to find a way to end the rivalry and open up the hidden kindness within the town drunk.
Saving Shiloh
(2006)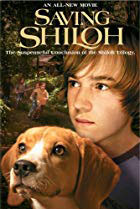 Marty Preston and Judd Travers must join together to clear the latter's name after he is accused of killing a man he once fought in a bar.
Greyfriars Bobby: The True Story of a Dog
(1961)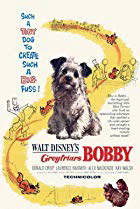 Scotland, 1865. An old shepherd and his little Skye Terrier Bobby go to Edinburgh. But when the shepherd dies of pneumonia, the dog remains faithful to his master.
Miracle Dogs
(2003)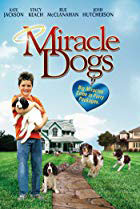 The film is based on the inspirational story of Annie, a dog who battles and beats cancer.
Where the Red Fern Grows
(1974)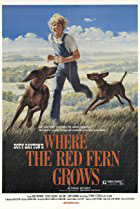 Where the Red Fern Grows is the heartwarming and adventurous tale for all ages about a young boy and his quest for his own red-bone hound hunting dogs.
Where the Red Fern Grows
(2003)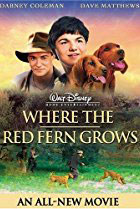 Where the Red Fern Grows is the heartwarming and adventurous tale for all ages about a young boy and his quest for his own red-bone hound hunting dogs.
The Shaggy Dog
(1959)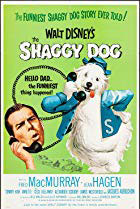 A teenage boy is cursed with periodically turning into an sheepdog.
The Shaggy Dog
(2006)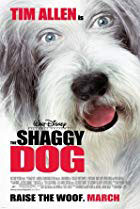 A man tries to live a normal life despite the fact that he sometimes turns into a sheepdog.
Savage Sam
(1963)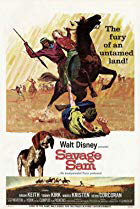 Travis, Arliss, and Lisbeth are captured by Apaches while Old Yeller's son, Sam, tracks their trail.
The Ugly Dachshund
(1966)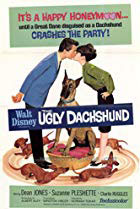 Fran Garrison's all in a tizzy because her prize Dachshund, Danke, is having pups, and she has hopes of one of the pups becoming a champion.
Old Yeller
(1957)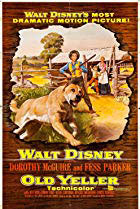 A teenage boy grows to love a stray yellow dog while helping his mother and younger brother run their Texas homestead while their father is away on a cattle drive. First thought to be good-for-nothing mutt, Old Yeller is soon beloved by all.
Because of Winn-Dixie
(2005)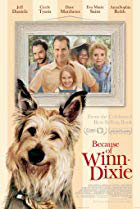 A mischievous dog befriends a lonely young girl in a new town and helps her make new friends.
Santa Stole Our Dog: A Merry Doggone Christmas!
(2017)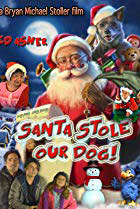 On a snowy and cold Christmas Eve, Santa Claus accidentally steals the family Dog. So begins an epic journey through the twelve days of Christmas as the family ventures to the North Pole to get their beloved canine back.
The Gold Retrievers
(2009)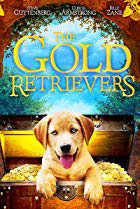 A boy and his dog must go in search of a fabled local treasure in an effort to save the family house from foreclosure.
I Heart Shakey
(2012)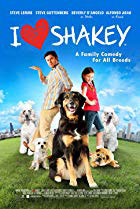 This is a family film about a thirty-five-year-old widower named J.T. O'Neil, his precocious ten-year-old daughter, and their devoted mutt Shakey. 
The Amazing Wizard of Paws
(2015)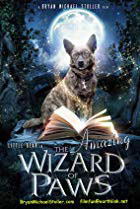 A young boy finds out the family dog is actually six-hundred years old and was once owned by a great and powerful wizard.
Firehouse Dog
(2007)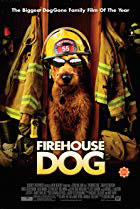 Rexxx, Hollywood's top canine star, gets lost and is adopted into a shabby firehouse. He teams up with a young kid to get the station back on its feet.
A Doggone Christmas
(2016)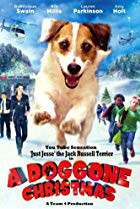 When the CIA discovers a cute orphan puppy with amazing telepathic abilities, the powers-that-be in Washington immediately lock him down and plan on forcing the poor dog to become a covert.
First Dog
(2010)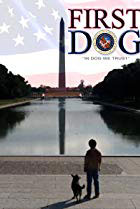 A foster boy is befriended by a lost dog who turns out to belong to the President of the United States. The boy decides to run away from the foster home to return the canine to the White House — "Because it's the right thing to do!"
Big Red
(1962)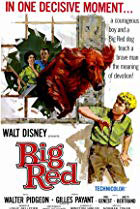 A wealthy sportsman's decision to hire a backwoods orphan to exercise a champion Irish Setter has unexpected consequences.
Pup Star
(2016)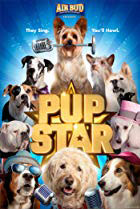 A Yorkshire Terrier, competing in a televised singing competition, is separated from her owner by an opportunist dog pound worker.
Pop Star Puppy
(2014)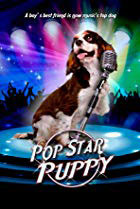 Twelve-year-old Austin Brown's dad is deploying for Afghanistan again, hoping to make it home in time for Christmas. Before he leaves, he gets Austin a puppy named Dino. 
A Golden Christmas
(2009)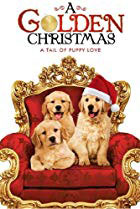 A woman visits her parents for Christmas. Hearing that they've "sold" the house, she wants to buy it. At 9 she had a BFF in the woods nearby named Han Solo. She and the buyer are single, divorced and have a child each. Is he her Han?
The Adventures of Milo and Otis
(1986)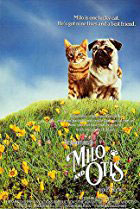 The adventures of a young cat and a dog as they find themselves accidentally separated and each swept into a hazardous trek.
See Spot Run
(2001)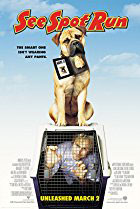 A mailman takes care of a dog that, unbeknownst to him, is an FBI drug-sniffing superdog that has escaped from the witness protection program after becoming the target of an assassination.
3 Holiday Tails
(2011)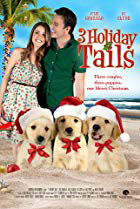 Old flames reunite and sparks are reignited at Christmastime in Florida, but the man is already engaged to another woman so a recently retired couple try to intervene with the help of their dogs.
Oddball and the Penguins
(2015)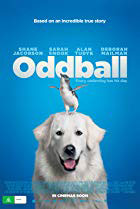 An eccentric chicken farmer, with the help of his granddaughter, trains his mischievous dog Oddball to protect a penguin sanctuary from fox attacks in an attempt to reunite his family and save their seaside town.
Santa Paws 2: The Santa Pups
(2012)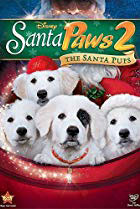 An all-new Disney holiday classic is born – Santa Paws 2: The Santa Pups. Starring a brand-new litter of the cutest talking pups ever – Hope, Jingle, Charity, and Noble
Cats & Dogs
(2001)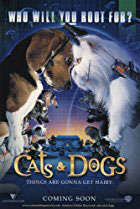 A look at the top-secret, high-tech espionage war going on between cats and dogs, of which their human owners are blissfully unaware.
Rescue Dogs
(2016)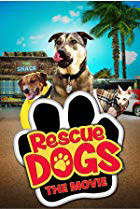 A talking-animal film about the unconditional love and benefits rescue animals give their owners.
Snow Buddies
(2008)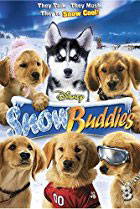 In this spin-off of the Air Bud franchise, five pups follow an ice cream transport truck to a plane and end up flying with the ice cream shipment to Alaska. There they find a pup friend and a boy who needs five dogs for a big race.
The Adventures of Greyfriars Bobby
(2005)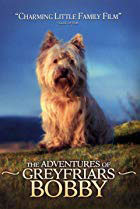 Bobby, a brave Skye Terrier, becomes local legend when it refuses to leave his master's grave after he dies. The townsfolk feed the dog until local authorities ban strays. The kids decide to help Bobby defy the law. Based on true events.
Napoleon
(1955)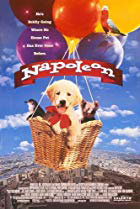 The adventures of Golden Retriever pup Napoleon and his friend, the parrot Birdo Lucci.
Against the Wild
(2013)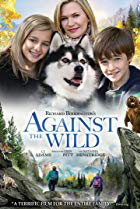 Two siblings and their devoted dog become lost in the wilderness and must learn how to combine their skills, trust their instincts and navigate a terrain as beautiful as it is untamed.
A Golden Christmas 3
(2012)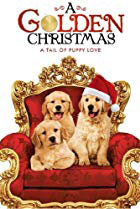 Heather is a charming, free spirit and Bobby is a naval officer home from serving overseas. Thanks to a fun-filled theatre production of "A Christmas Carol," these two unlucky and unlikely people end up falling in love at Christmas.
Fluke
(1995)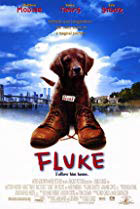 After a man dies in a car crash, he is reincarnated as a dog and attempts to reconnect with his family.
Duke
(2012)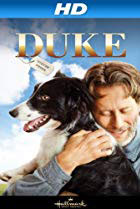 A homeless veteran leaves his dying dog and best friend, Duke, on the doorstep of an animal clinic. The dedicated staff nurse Duke back to health, and then launch a campaign to locate the veteran and re-unite him with his best pal.
A Dog of Flanders
(1960)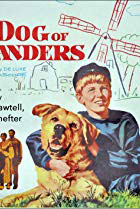 The emotional story of a boy, his grandfather, and his dog. The boy's dream of becoming a great classical painter appears shattered when his loving grandfather dies.
Show Dogs
(2018)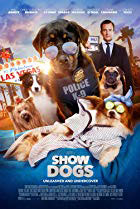 Max, a macho, solitary Rottweiler police dog is ordered to go undercover as a primped show dog in a prestigious Dog Show, along with his human partner, to avert a disaster from happening.
Timber the Treasure Dog
(2016)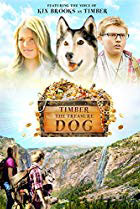 A boy rises to the occasion with his best friend (a lovable talking dog) to save his home and family.
Life in the Doghouse
(2018)
LIFE IN THE DOG HOUSE will tell the inspiring stories of Danny and Ron's Rescue (501c3). The film will showcase their unique approach to dog rescue and adoption, which has enabled them to rescue and adopt out 10,000 dogs.
A Dog's Way Home
(2019)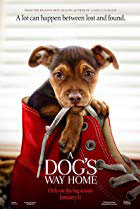 A female dog travels four hundred miles in search of her owner throughout a Colorado wilderness.
Nikki, Wild Dog of the North
(1961)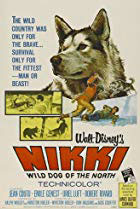 The rugged Canadian wilderness is the backdrop to this story of a dog separated from his owner.
Patrick
(2018)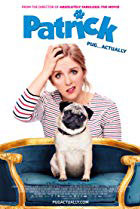 Sarah is a young woman whose life is in a bit of a mess. The last thing she needs is someone else to look after. Yet, like it or not, her Grandmother has bequeathed her a very spoiled pug – Patrick. Surely she must have had her reasons?.
The Stray
(2017)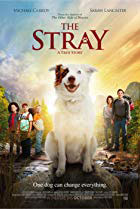 A young father takes his nine-year-old son, the family dog, and two of his son's friends backpacking in the mountains of Colorado only for all five of them to be struck by lightning.
A Dog's Journey
(2019)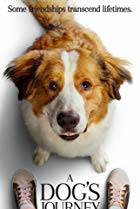 A dog finds the meaning of his own existence through the lives of the humans he meets.
Zeus and Roxanne
(1997)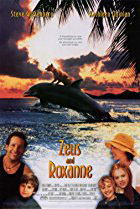 Mary Beth is a marine biologist that gets annoyed when a dog called Zeus stows aboard her research boat. Nevertheless she is intrigued when the intrusive canine makes best friends with her 
Turner & Hooch
(1989)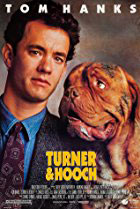 A detective must adopt the dog of a dead man to help him find the murderer.
A Dog Year
(2009)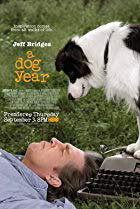 A guy suffering from a midlife crisis takes in a dog that's crazier than he is.
Umberto D.
(1952)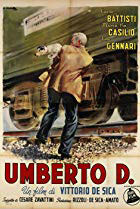 An elderly man and his dog struggle to survive on his government pension in Rome.
The Queen's Corgi
(2019)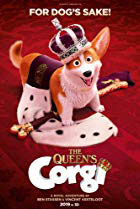 "The Queen's Corgi" is about the adventure of Rex, the British monarch's most beloved dog, who loses track of his mistress and stumbles across a clan with dogs of all kinds.