Well, we brought you the adorable #easterdogs, so we thought we'd better take a look at what Instagram's finest are wearing this festive season.
One of the owners says it best on their photo when they say "Because dogs. Because Christmas. Because happiness".
We've picked out a few of our favourites, but if you'd like to see more, just click here…
Louie & Lola last year. Wonder what they'll end up with this year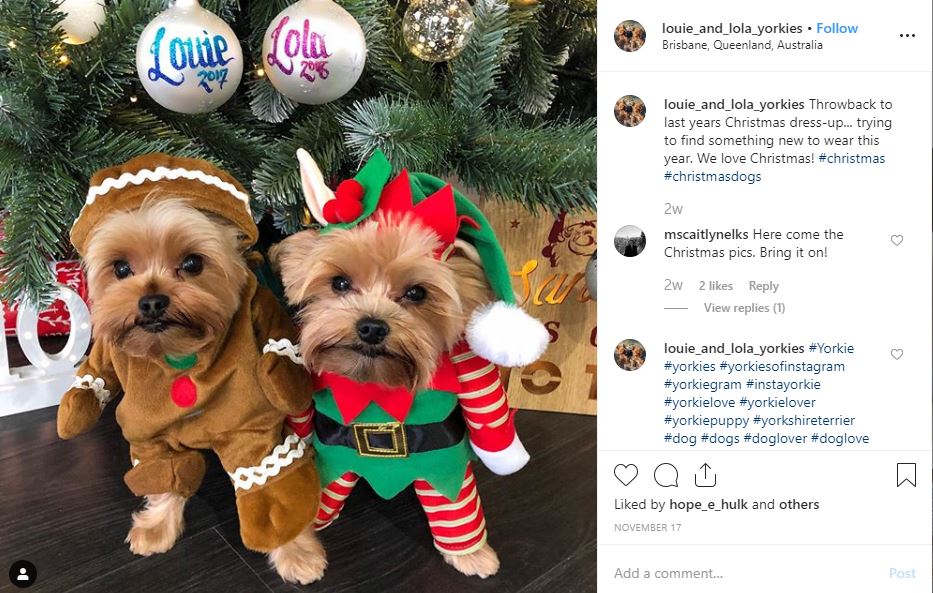 It's his 3rd Christmas with his new family
Apparently this is what they'll end up with this year…
Bruno enjoying his 1st day of advent
This stylish pic by Kiel James Patrick (part of a Chritmas dog series)
Iggy the Greyhound is ready for the festivities!
These Goldendoodles with their elves
A smart Corgi ready for Christmas
Stella The Frenchie in her fine Santa hat
Which dog do you want to spend Christmas with? This one…
Or maybe this one…
Because dogs…
Deck the halls!
Happy little doggies in their stylish Christmas photo
This Maltipoo looking very smart
Some dogs just prefer the Grinch!
Sambo and Cisco in their fab Christmas outfits
Apparently Nash is unlike any other dog…
A beautiful outdoor festive dog photo
And a sleepy doodle